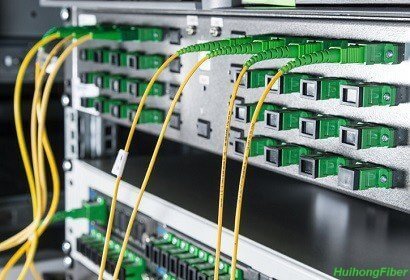 Interconnect and Fiber Optics

MPO/MTP Fiber optic connectors and cables are commonly used in the board level interconnect for a variety of applications. Due to the ever-increasing demand of bandwidth and high density fiber connections, the unique performance characteristics of MTP/MPO make it a natural choice to move onto the PCB of computing systems, core routers, and data center servers.
In the nowadays, the 40G and 100G fiber optic systems are being deployed fast, with QSFP and CXP transceivers and connection ports more and more used. The MTP/MPO fiber optic connectors and cables have been the standard solution to use with QSFP/CXP. For even higher density areas, the MTP/MPO based cables and equipment are being used to aggregate optical fibers for greater input/output density than ever made before. Our high density MTP/MPO are chosen by leading players in the field.