MPO/MTP optical fiber cassette and patch panels are used in large data center computer room, optical fiber backbone connection and distribution unit management, etc., which require high-density integrated optical fiber line environment, to realize the connection of FTTX and 40/100G SFP transceiver optical modules. Installed in 19-inch racks and cabinets, it can be configured with MPO/MTP pre-terminated module boxes or front panels with MPO/MTP adapters. Modular design allows for easier deployment or expansion of network infrastructure.
MPO and MTP cassettes are designed for data center solutions and support the standards EN50173-5 and ISO/IEC 24764. MPO and MTP boxes connected to MPO trunks or MPO patch cords providing cross-connect or interconnect with end devices. MPO and MTP cassettes are available in several options: MPO/MTP–LC (12/24 fibers), these cassettes are available in OS2, OM3 and OM4 versions, with polarity options available in both straight and pair flipped wire diagrams.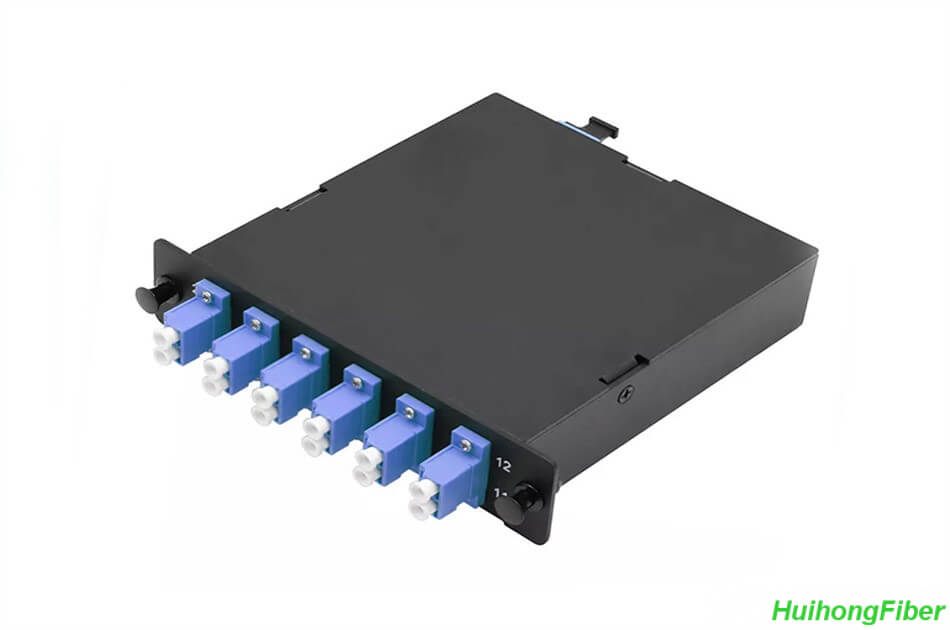 12F MPO/MTP to 12 LC/UPC OS2
12F MPO/MTP to 12 LC/APC OS2
12F MPO/MTP to 12 LC/UPC OM3
12F MPO/MTP to 12 LC/UPC OM4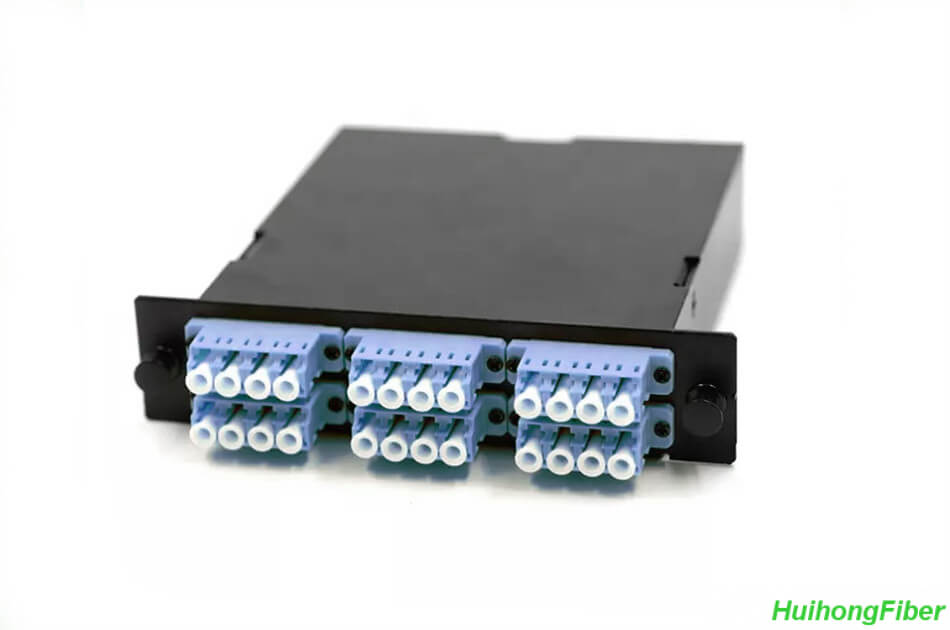 24F MPO/MTP to 24 LC/UPC OS2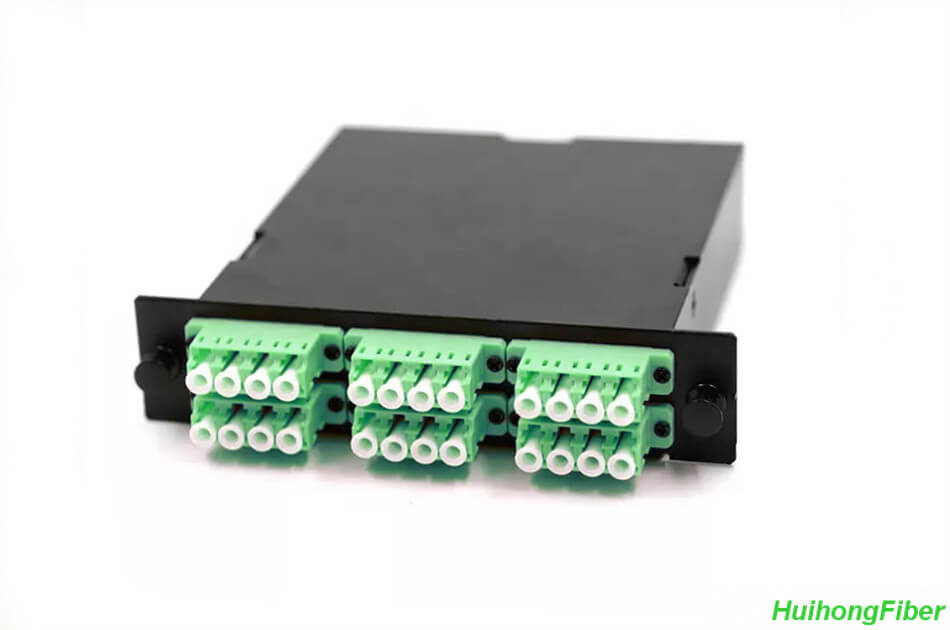 24F MPO/MTP to 24 LC/APC OS2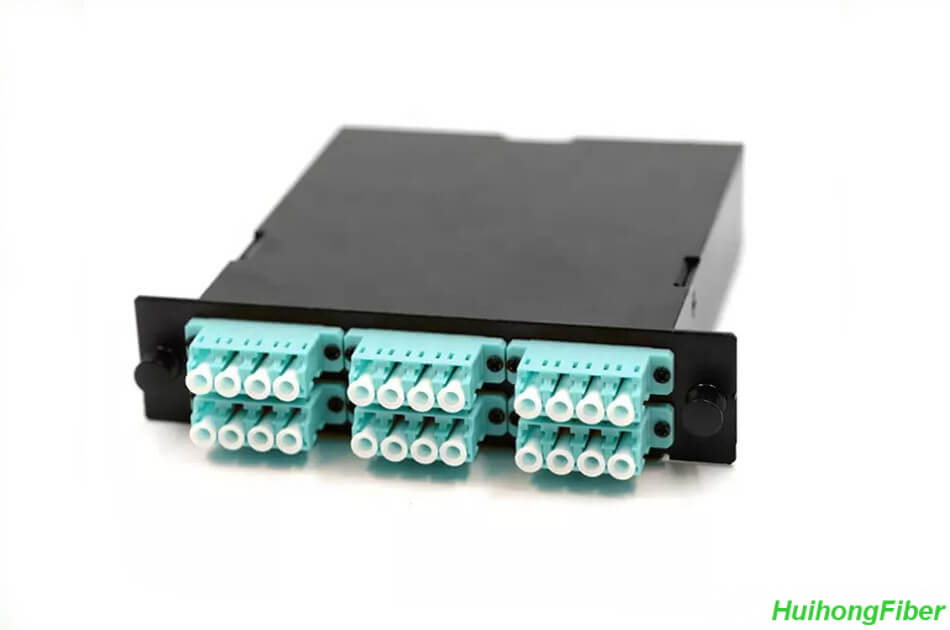 24F MPO/MTP to 24 LC/UPC OM3
24F MPO/MTP to 24 LC/UPC OM4
Features
• Factory-terminated provide consistent quality, high performance and reduce installation time
• 100% tested for low insertion loss performance and high return loss
• Simplifies cable management and allows for higher density
• Suitable for MPO/MTP application
• OS2/OM3/OM4/OM5 fibers optional
• Cassettes can be easily mounted on the patch panel, designed for MPO/MTP ultra high-density panel system
MPO (Multi-fiber Push On) is one of the MT series connectors. The compact design of MPO makes it have a large number of cores and a small size. It is widely used in connection applications inside FTTX and 40/100/200G SFP, SFP+ and other transceiver equipment in the places that requires high-density integrated optical fiber lines during the wiring process. MPO products mainly include MPO fiber optic patch cords, MPO fiber optic adapters, MPO loopbacks, MPO ferrules, MPO distribution boxes, MPO connectors, MPO cassettes/patch panels, etc.