Huihongfiber is a professional fiber optic patch cord manufacturer started in 1995 and has a good reputation worldwide. We specialize in producing various types of optical fiber patch cords, including LC, SC, FC, ST, E-2000, MTP/MPO, SN, CS, MDC, etc., to meet the needs of customers in different industries and different application scenarios. Our products are not only widely used in various data centers, but also used in telecom operators, wireless communications, fiber-to-the-home and other fields.
In order to manufacture high-quality products, Huihongfiber has introduced advanced production equipment and manufacturing processes. Our production lines are highly automated and enable precise control of everything from fiber grinding to face inspection to jumper fabrication. At the same time, we have a professional technical team, they are proficient in various optical fiber patch cord manufacturing processes and standards, can ensure that every production link meets or even exceeds customer expectations.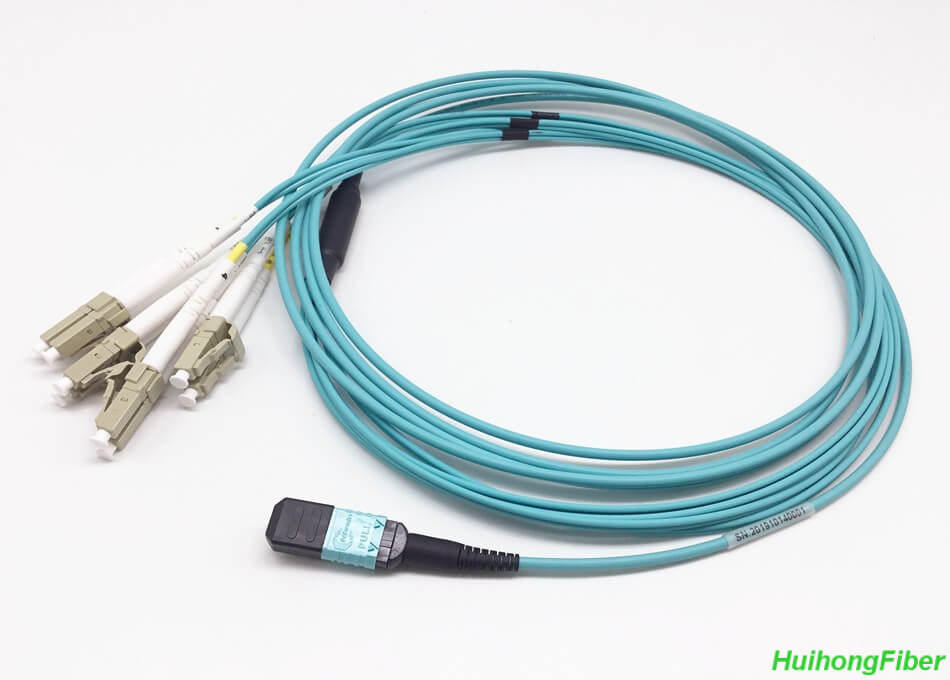 Huihongfiber is a professional fiber optic patch cord manufacturer, we have won wide recognition from customers with excellent product quality, efficient lead time and excellent customer service. We are committed to providing customers with the best quality optical fiber patch cord products and services and establish long-term and stable cooperative relations with customers around the world. No matter what your needs, Huihongfiber welcomes your consultation and cooperation.
Huihongfiber always adheres to the business philosophy of "quality first, customer first". We not only provide quality products, but also provide a full range of services. From product consultation, solution design to manufacturing, logistics and distribution, we have a complete set of processes to ensure customer satisfaction. At the same time, we also attach great importance to customer feedback and constantly optimize our products and services to meet the needs of customers.
Huihongfiber's products are known for their superior quality and unmatched price-performance ratio. We understand the importance of fast delivery and quality products, so our production processes are highly automated and have a sound inventory management strategy. Our goal is to ensure that every customer's needs are met, and our lead times are extremely fast, so that we can provide our customers with the fiber optic patch cord products they need in a short period of time.
In the process of globalization, Huihongfiber actively establishes long-term and stable cooperative relations with customers all over the world. We have cooperated with many well-known telecommunications industry companies and won wide praise and trust from customers. These companies include, but are not limited to, major telecom carriers, equipment manufacturers, and other businesses that require fiber optic patch cords. No matter where our customers are, Huihongfiber is committed to providing them with the best quality products and services.
Huihongfiber not only provides standard fiber optic patch cord products, but also has strong OEM capabilities. We can customize various types and specifications of fiber optic patch cords according to the specific needs of customers. This customized service can greatly improve the performance and stability of the customer's network, and solve some unique problems for them.
In addition, Huihongfiber also focuses on product development and innovation. We are constantly exploring new materials and technologies to improve the performance and cost reduction of fiber optic patch cords. This also allows us to always stay ahead of the curve in the industry, providing customers with cutting-edge products and solutions.
We have OEM/Equal/Equivalent fiber patch cords in stock for fast delivery, such as FS.com equal/equivalent fiber cables, sample list as below:

| Descriptions | OEM Number | FS.com Part Number | Applications |
| --- | --- | --- | --- |
| 1m (3ft) LC UPC to LC UPC Duplex OS2 Single Mode PVC (OFNR) 2.0mm Fiber Optic Patch Cable Hot | #40191 | FS P/N: SMLCDX | G.657.A1 1/10/40/100/400G Networks |
| 0.5m (1.6ft) LC UPC to LC UPC Duplex OS2 Single Mode PVC (OFNR) 2.0mm Fiber Optic Patch Cable | #88527 | FS P/N: SMLCDX | G.657.A1 1/10/40/100/400G Networks |
| 1.5m (5ft) LC UPC to LC UPC Duplex OS2 Single Mode PVC (OFNR) 2.0mm Fiber Optic Patch Cable | #88528 | FS P/N: SMLCDX | G.657.A1 1/10/40/100/400G Networks |
| 2m (7ft) LC UPC to LC UPC Duplex OS2 Single Mode PVC (OFNR) 2.0mm Fiber Optic Patch Cable | #40192 | FS P/N: SMLCDX | G.657.A1 1/10/40/100/400G Networks |
| 3m (10ft) LC UPC to LC UPC Duplex OS2 Single Mode PVC (OFNR) 2.0mm Fiber Optic Patch Cable | #40193 | FS P/N: SMLCDX | G.657.A1 1/10/40/100/400G Networks |
| 4m (13ft) LC UPC to LC UPC Duplex OS2 Single Mode PVC (OFNR) 2.0mm Fiber Optic Patch Cable | #40199 | FS P/N: SMLCDX | G.657.A1 1/10/40/100/400G Networks |
| 5m (16ft) LC UPC to LC UPC Duplex OS2 Single Mode PVC (OFNR) 2.0mm Fiber Optic Patch Cable | #40200 | FS P/N: SMLCDX | G.657.A1 1/10/40/100/400G Networks |
| 7m (23ft) LC UPC to LC UPC Duplex OS2 Single Mode PVC (OFNR) 2.0mm Fiber Optic Patch Cable | #40201 | FS P/N: SMLCDX | G.657.A1 1/10/40/100/400G Networks |
| 8m (26ft) LC UPC to LC UPC Duplex OS2 Single Mode PVC (OFNR) 2.0mm Fiber Optic Patch Cable | #40202 | FS P/N: SMLCDX | G.657.A1 1/10/40/100/400G Networks |
| 10m (33ft) LC UPC to LC UPC Duplex OS2 Single Mode PVC (OFNR) 2.0mm Fiber Optic Patch Cable | #40203 | FS P/N: SMLCDX | G.657.A1 1/10/40/100/400G Networks |
| 12m (39ft) LC UPC to LC UPC Duplex OS2 Single Mode PVC (OFNR) 2.0mm Fiber Optic Patch Cable | #177393 | FS P/N: SMLCDX | G.657.A1 1/10/40/100/400G Networks |
| 15m (49ft) LC UPC to LC UPC Duplex OS2 Single Mode PVC (OFNR) 2.0mm Fiber Optic Patch Cable | #40204 | FS P/N: SMLCDX | G.657.A1 1/10/40/100/400G Networks |
| 20m (66ft) LC UPC to LC UPC Duplex OS2 Single Mode PVC (OFNR) 2.0mm Fiber Optic Patch Cable | #40205 | FS P/N: SMLCDX | G.657.A1 1/10/40/100/400G Networks |
| 25m (82ft) LC UPC to LC UPC Duplex OS2 Single Mode PVC (OFNR) 2.0mm Fiber Optic Patch Cable | #88529 | FS P/N: SMLCDX | G.657.A1 1/10/40/100/400G Networks |
| 30m (98ft) LC UPC to LC UPC Duplex OS2 Single Mode PVC (OFNR) 2.0mm Fiber Optic Patch Cable | #40206 | FS P/N: SMLCDX | G.657.A1 1/10/40/100/400G Networks |
| 50m (164ft) LC UPC to LC UPC Duplex OS2 Single Mode PVC (OFNR) 2.0mm Fiber Optic Patch Cable | #177394 | FS P/N: SMLCDX | G.657.A1 1/10/40/100/400G Networks |
| Customized Length LC UPC to LC UPC Duplex OS2 Single Mode PVC (OFNR) 2.0mm Fiber Optic Patch Cable | #74192 | FS P/N: SMLCDX | G.657.A1 1/10/40/100/400G Networks |
| Customized Duplex OS2 Single Mode LC/SC/FC/ST/LSH/MU/MTRJ Fiber Optic Patch Cable | #50147 | FS P/N: SMXXDX | G.657.A1 1/10/40/100/400G Networks |
| 1m (3ft) LC UPC to SC UPC Duplex OS2 Single Mode PVC (OFNR) 2.0mm Fiber Optic Patch Cable | #40214 | FS P/N: SMLCSCDX | G.657.A1 1/10/40/100/400G Networks |
| 0.5m (1.6ft) LC UPC to SC UPC Duplex OS2 Single Mode PVC (OFNR) 2.0mm Fiber Optic Patch Cable | #88530 | FS P/N: SMLCSCDX | G.657.A1 1/10/40/100/400G Networks |
| 1.5m (5ft) LC UPC to SC UPC Duplex OS2 Single Mode PVC (OFNR) 2.0mm Fiber Optic Patch Cable | #88531 | FS P/N: SMLCSCDX | G.657.A1 1/10/40/100/400G Networks |
| 2m (7ft) LC UPC to SC UPC Duplex OS2 Single Mode PVC (OFNR) 2.0mm Fiber Optic Patch Cable | #40221 | FS P/N: SMLCSCDX | G.657.A1 1/10/40/100/400G Networks |
| 3m (10ft) LC UPC to SC UPC Duplex OS2 Single Mode PVC (OFNR) 2.0mm Fiber Optic Patch Cable | #40222 | FS P/N: SMLCSCDX | G.657.A1 1/10/40/100/400G Networks |
| 4m (13ft) LC UPC to SC UPC Duplex OS2 Single Mode PVC (OFNR) 2.0mm Fiber Optic Patch Cable | #40223 | FS P/N: SMLCSCDX | G.657.A1 1/10/40/100/400G Networks |
| 5m (16ft) LC UPC to SC UPC Duplex OS2 Single Mode PVC (OFNR) 2.0mm Fiber Optic Patch Cable | #40224 | FS P/N: SMLCSCDX | G.657.A1 1/10/40/100/400G Networks |
| 7m (23ft) LC UPC to SC UPC Duplex OS2 Single Mode PVC (OFNR) 2.0mm Fiber Optic Patch Cable | #40225 | FS P/N: SMLCSCDX | G.657.A1 1/10/40/100/400G Networks |
| 10m (33ft) LC UPC to SC UPC Duplex OS2 Single Mode PVC (OFNR) 2.0mm Fiber Optic Patch Cable | #40227 | FS P/N: SMLCSCDX | G.657.A1 1/10/40/100/400G Networks |
| 15m (49ft) LC UPC to SC UPC Duplex OS2 Single Mode PVC (OFNR) 2.0mm Fiber Optic Patch Cable | #40228 | FS P/N: SMLCSCDX | G.657.A1 1/10/40/100/400G Networks |
| 15m (49ft) LC UPC to SC UPC Duplex OS2 Single Mode PVC (OFNR) 2.0mm Fiber Optic Patch Cable | #40229 | FS P/N: SMLCSCDX | G.657.A1 1/10/40/100/400G Networks |
| 25m (82ft) LC UPC to SC UPC Duplex OS2 Single Mode PVC (OFNR) 2.0mm Fiber Optic Patch Cable | #88532 | FS P/N: SMLCSCDX | G.657.A1 1/10/40/100/400G Networks |
| 30m (98ft) LC UPC to SC UPC Duplex OS2 Single Mode PVC (OFNR) 2.0mm Fiber Optic Patch Cable | #40230 | FS P/N: SMLCSCDX | G.657.A1 1/10/40/100/400G Networks |
| Customized Length LC UPC to SC UPC Duplex OS2 Single Mode PVC (OFNR) 2.0mm Fiber Optic Patch Cable | #74324 | FS P/N: SMLCSCDX | G.657.A1 1/10/40/100/400G Networks |
| Customized Duplex OS2 Single Mode LC/SC/FC/ST/LSH/MU/MTRJ Fiber Optic Patch Cable | #50147 | FS P/N: SMXXDX | G.657.A1,A2 1/10/40/100/400G Networks |
| 1m (3ft) SC UPC to SC UPC Duplex OS2 Single Mode PVC (OFNR) 2.0mm Fiber Optic Patch Cable | #40234 | FS P/N: SMSCDX | G.657.A1 1/10/40/100/400G Networks |
| 2m (7ft) SC UPC to SC UPC Duplex OS2 Single Mode PVC (OFNR) 2.0mm Fiber Optic Patch Cable | #40235 | FS P/N: SMSCDX | G.657.A1 1/10/40/100/400G Networks |
| 3m (10ft) SC UPC to SC UPC Duplex OS2 Single Mode PVC (OFNR) 2.0mm Fiber Optic Patch Cable | #40237 | FS P/N: SMSCDX | G.657.A1 1/10/40/100/400G Networks |
| 5m (16ft) SC UPC to SC UPC Duplex OS2 Single Mode PVC (OFNR) 2.0mm Fiber Optic Patch Cable | #40250 | FS P/N: SMSCDX | G.657.A1 1/10/40/100/400G Networks |
| 7m (23ft) SC UPC to SC UPC Duplex OS2 Single Mode PVC (OFNR) 2.0mm Fiber Optic Patch Cable | #40252 | FS P/N: SMSCDX | G.657.A1 1/10/40/100/400G Networks |
| 10m (33ft) SC UPC to SC UPC Duplex OS2 Single Mode PVC (OFNR) 2.0mm Fiber Optic Patch Cable | #40255 | FS P/N: SMSCDX | G.657.A1 1/10/40/100/400G Networks |
| 15m (49ft) SC UPC to SC UPC Duplex OS2 Single Mode PVC (OFNR) 2.0mm Fiber Optic Patch Cable | #40260 | FS P/N: SMSCDX | G.657.A1 1/10/40/100/400G Networks |
| Customized Length SC UPC to SC UPC Duplex OS2 Single Mode PVC (OFNR) 2.0mm Fiber Optic Patch Cable | #74325 | FS P/N: SMSCDX | G.657.A1 1/10/40/100/400G Networks |
| 1m (3ft) LC UPC to ST UPC Duplex OS2 Single Mode PVC (OFNR) 2.0mm Fiber Optic Patch Cable | #40398 | FS P/N: SMLCSTDX | G.657.A1 1/10/40/100/400G Networks |
| 2m (7ft) LC UPC to ST UPC Duplex OS2 Single Mode PVC (OFNR) 2.0mm Fiber Optic Patch Cable | #40397 | FS P/N: SMLCSTDX | G.657.A1 1/10/40/100/400G Networks |
| 3m (10ft) LC UPC to ST UPC Duplex OS2 Single Mode PVC (OFNR) 2.0mm Fiber Optic Patch Cable | #40405 | FS P/N: SMLCSTDX | G.657.A1 1/10/40/100/400G Networks |
| 5m (16ft) LC UPC to ST UPC Duplex OS2 Single Mode PVC (OFNR) 2.0mm Fiber Optic Patch Cable | #40396 | FS P/N: SMLCSTDX | G.657.A1 1/10/40/100/400G Networks |
| Customized Length LC UPC to ST UPC Duplex OS2 Single Mode PVC (OFNR) 2.0mm Fiber Optic Patch Cable | #74326 | FS P/N: SMLCSTDX | G.657.A1 1/10/40/100/400G Networks |
| 1m (3ft) LC UPC to SC APC Duplex OS2 Single Mode PVC (OFNR) 2.0mm Fiber Optic Patch Cable | #62926 | FS P/N: SMLCSCDX | G.657.A1 1/10/40/100/400G Networks |
| 2m (7ft) LC UPC to SC APC Duplex OS2 Single Mode PVC (OFNR) 2.0mm Fiber Optic Patch Cable | #62925 | FS P/N: SMLCSCDX | G.657.A1 1/10/40/100/400G Networks |
| 3m (10ft) LC UPC to SC APC Duplex OS2 Single Mode PVC (OFNR) 2.0mm Fiber Optic Patch Cable | #62923 | FS P/N: SMLCSCDX | G.657.A1 1/10/40/100/400G Networks |
| 5m (16ft) LC UPC to SC APC Duplex OS2 Single Mode PVC (OFNR) 2.0mm Fiber Optic Patch Cable | #96102 | FS P/N: SMLCSCDX | G.657.A1 1/10/40/100/400G Networks |
| 7m (23ft) LC UPC to SC APC Duplex OS2 Single Mode PVC (OFNR) 2.0mm Fiber Optic Patch Cable | #177396 | FS P/N: SMLCSCDX | G.657.A1 1/10/40/100/400G Networks |
| Customized Length LC UPC to SC APC Duplex OS2 Single Mode PVC(OFNR) 2.0mm Fiber Optic Patch Cable | #95282 | FS P/N: SMLCSCDX | G.657.A1 1/10/40/100/400G Networks |
| Customized Duplex OM4 Multimode LC/SC/FC/ST/LSH/MU Fiber Optic Patch Cable | #17235 | FS P/N: OM4XXDX | BIF 40/100G Networks |
| Customized Duplex OM3 Multimode LC/SC/FC/ST/LSH/MU Fiber Optic Patch Cable | #12018 | FS P/N: OM3XXDX | BIF 10G Networks |
| Customized OS2 Single Mode LC/SC Short Boot Fiber Optic Patch Cable | #130973 | FS P/N: SMXXSXX | G.657.A1 Tight Space & High-density Applications |
| 1m (3ft) SC APC to SC APC Duplex OS2 Single Mode PVC (OFNR) 2.0mm Fiber Optic Patch Cable | #41233 | FS P/N: SMSCDX | G.657.A1 1/10/40/100/400G Networks |
| 2m (7ft) SC APC to SC APC Duplex OS2 Single Mode PVC (OFNR) 2.0mm Fiber Optic Patch Cable | #41232 | FS P/N: SMSCDX | G.657.A1 1/10/40/100/400G Networks |
| 3m (10ft) SC APC to SC APC Duplex OS2 Single Mode PVC (OFNR) 2.0mm Fiber Optic Patch Cable | #41238 | FS P/N: SMSCDX | G.657.A1 1/10/40/100/400G Networks |
| Customized Length SC APC to SC APC Duplex OS2 Single Mode PVC (OFNR) 2.0mm Fiber Optic Patch Cable | #74331 | FS P/N: SMSCDX | G.657.A1 1/10/40/100/400G Networks |
| 1m (3ft) LC UPC to LC UPC Duplex OM1 Multimode PVC (OFNR) 2.0mm Fiber Optic Patch Cable | #42095 | FS P/N: OM1LCDX | G.651 1/10G Networks |
| 2m (7ft) LC UPC to LC UPC Duplex OM1 Multimode PVC (OFNR) 2.0mm Fiber Optic Patch Cable | #42093 | FS P/N: OM1LCDX | G.651 1/10G Networks |
| 3m (10ft) LC UPC to LC UPC Duplex OM1 Multimode PVC (OFNR) 2.0mm Fiber Optic Patch Cable | #43411 | FS P/N: OM1LCDX | G.651 1/10G Networks |
| 5m (16ft) LC UPC to LC UPC Duplex OM1 Multimode PVC (OFNR) 2.0mm Fiber Optic Patch Cable | #42096 | FS P/N: OM1LCDX | G.651 1/10G Networks |
| Customized Length LC UPC to LC UPC Duplex OM1 Multimode PVC (OFNR) 2.0mm Fiber Optic Patch Cable | #74400 | FS P/N: OM1LCDX | G.651 1/10G Networks |
| Customized Duplex OM1 Multimode LC/SC/FC/ST/LSH/MU/MTRJ Fiber Optic Patch Cable | #12331 | FS P/N: OM1XXDX | G.651 1/10G Networks |
| 1m (3ft) ST UPC to ST UPC Duplex OS2 Single Mode PVC (OFNR) 2.0mm Fiber Optic Patch Cable | #40423 | FS P/N: SMSTDX | G.657.A1 1/10/40/100/400G Networks |
| 2m (7ft) ST UPC to ST UPC Duplex OS2 Single Mode PVC (OFNR) 2.0mm Fiber Optic Patch Cable | #40422 | FS P/N: SMSTDX | G.657.A1 1/10/40/100/400G Networks |
| 3m (10ft) ST UPC to ST UPC Duplex OS2 Single Mode PVC (OFNR) 2.0mm Fiber Optic Patch Cable | #40421 | FS P/N: SMSTDX | G.657.A1 1/10/40/100/400G Networks |
| 5m (16ft) ST UPC to ST UPC Duplex OS2 Single Mode PVC (OFNR) 2.0mm Fiber Optic Patch Cable | #40426 | FS P/N: SMSTDX | G.657.A1 1/10/40/100/400G Networks |
| 10m (33ft) ST UPC to ST UPC Duplex OS2 Single Mode PVC (OFNR) 2.0mm Fiber Optic Patch Cable | #40430 | FS P/N: SMSTDX | G.657.A1 1/10/40/100/400G Networks |
| Customized Length ST UPC to ST UPC Duplex OS2 Single Mode PVC (OFNR) 2.0mm Fiber Optic Patch Cable | #74328 | FS P/N: SMSTDX | G.657.A1 1/10/40/100/400G Networks |
| 1m (3ft) LC UPC to SC APC Duplex OS2 Single Mode PVC (OFNR) 2.0mm Fiber Optic Patch Cable | #62926 | FS P/N: SMLCSCDX | G.657.A1 1/10/40/100/400G Networks |
| 2m (7ft) LC UPC to SC APC Duplex OS2 Single Mode PVC (OFNR) 2.0mm Fiber Optic Patch Cable | #62925 | FS P/N: SMLCSCDX | G.657.A1 1/10/40/100/400G Networks |
| 3m (10ft) LC UPC to SC APC Duplex OS2 Single Mode PVC (OFNR) 2.0mm Fiber Optic Patch Cable | #62923 | FS P/N: SMLCSCDX | G.657.A1 1/10/40/100/400G Networks |
| 5m (16ft) LC UPC to SC APC Duplex OS2 Single Mode PVC (OFNR) 2.0mm Fiber Optic Patch Cable | #96102 | FS P/N: SMLCSCDX | G.657.A1 1/10/40/100/400G Networks |
| 7m (23ft) LC UPC to SC APC Duplex OS2 Single Mode PVC (OFNR) 2.0mm Fiber Optic Patch Cable | #177396 | FS P/N: SMLCSCDX | G.657.A1 1/10/40/100/400G Networks |
| Customized Length LC UPC to SC APC Duplex OS2 Single Mode PVC(OFNR) 2.0mm Fiber Optic Patch Cable | #95282 | FS P/N: SMLCSCDX | G.657.A1 1/10/40/100/400G Networks |
| 1m (3ft) LC UPC to LC APC Simplex OS2 Single Mode PVC (OFNR) 2.0mm Fiber Optic Patch Cable | #123906 | FS P/N: SMLCSX | G.657.A1 1/10/40/100/400G Networks |
| 2m (7ft) LC UPC to LC APC Simplex OS2 Single Mode PVC (OFNR) 2.0mm Fiber Optic Patch Cable | #12336 | FS P/N: SMLCSX | G.657.A1 1/10/40/100/400G Networks |
| 3m (10ft) LC UPC to LC APC Simplex OS2 Single Mode PVC (OFNR) 2.0mm Fiber Optic Patch Cable | #12782 | FS P/N: SMLCSX | G.657.A1 1/10/40/100/400G Networks |
| Customized Length LC UPC to LC APC Simplex OS2 Single Mode PVC (OFNR) 2.0mm Fiber Optic Patch Cable | #123907 | FS P/N: SMLCSX | G.657.A1 1/10/40/100/400G Networks |
| Customized Simplex OS2 Single Mode LC/SC/FC/ST/LSH/MU Fiber Optic Patch Cable | #12285 | FS P/N: SMXXSX | G.657.A1 A2 1/10/40/100/400G Networks |
| Customized Simplex OS2 Single Mode LC/SC/FC/ST/LSH/MU Fiber Optic Patch Cable | #130973 | FS P/N: SMXXSXX | G.657.A1 Tight Space & High-density Applications |
| 1m (3ft) LC APC to LC APC Simplex OS2 Single Mode PVC (OFNR) 2.0mm Fiber Optic Patch Cable | #41571 | FS P/N: SMLCSX | G.657.A1 1/10/40/100/400G Networks |
| 2m (7ft) LC APC to LC APC Simplex OS2 Single Mode PVC (OFNR) 2.0mm Fiber Optic Patch Cable | #41570 | FS P/N: SMLCSX | G.657.A1 1/10/40/100/400G Networks |
| 3m (10ft) LC APC to LC APC Simplex OS2 Single Mode PVC (OFNR) 2.0mm Fiber Optic Patch Cable | #41578 | FS P/N: SMLCSX | G.657.A1 1/10/40/100/400G Networks |
| 5m (16ft) LC APC to LC APC Simplex OS2 Single Mode PVC (OFNR) 2.0mm Fiber Optic Patch Cable | #41569 | FS P/N: SMLCSX | G.657.A1 1/10/40/100/400G Networks |
| 7m (23ft) LC APC to LC APC Simplex OS2 Single Mode PVC (OFNR) 2.0mm Fiber Optic Patch Cable | #41579 | FS P/N: SMLCSX | G.657.A1 1/10/40/100/400G Networks |
| 10m (33ft) LC APC to LC APC Simplex OS2 Single Mode PVC (OFNR) 2.0mm Fiber Optic Patch Cable | #41577 | FS P/N: SMLCSX | G.657.A1 1/10/40/100/400G Networks |
| 15m (49ft) LC APC to LC APC Simplex OS2 Single Mode PVC (OFNR) 2.0mm Fiber Optic Patch Cable | #41576 | FS P/N: SMLCSX | G.657.A1 1/10/40/100/400G Networks |
| Customized Length LC APC to LC APC Simplex OS2 Single Mode PVC (OFNR) 2.0mm Fiber Optic Patch Cable | #74349 | FS P/N: SMLCSX | G.657.A1 1/10/40/100/400G Networks |
| 0.5m (1.6ft) SC UPC to SC UPC Simplex OS2 Single Mode PVC (OFNR) 2.0mm Fiber Optic Patch Cable | #88541 | FS P/N: SMSCSX | G.657.A1 1/10/40/100/400G Networks |
| 1m (3ft) SC UPC to SC UPC Simplex OS2 Single Mode PVC (OFNR) 2.0mm Fiber Optic Patch Cable | #40494 | FS P/N: SMSCSX | G.657.A1 1/10/40/100/400G Networks |
| 2m (7ft) SC UPC to SC UPC Simplex OS2 Single Mode PVC (OFNR) 2.0mm Fiber Optic Patch Cable | #40491 | FS P/N: SMSCSX | G.657.A1 1/10/40/100/400G Networks |
| 3m (10ft) SC UPC to SC UPC Simplex OS2 Single Mode PVC (OFNR) 2.0mm Fiber Optic Patch Cable | #40493 | FS P/N: SMSCSX | G.657.A1 1/10/40/100/400G Networks |
| 5m (16ft) SC UPC to SC UPC Simplex OS2 Single Mode PVC (OFNR) 2.0mm Fiber Optic Patch Cable | #40492 | FS P/N: SMSCSX | G.657.A1 1/10/40/100/400G Networks |
| 7m (23ft) SC UPC to SC UPC Simplex OS2 Single Mode PVC (OFNR) 2.0mm Fiber Optic Patch Cable | #40490 | FS P/N: SMSCSX | G.657.A1 1/10/40/100/400G Networks |
| 10m (33ft) SC UPC to SC UPC Simplex OS2 Single Mode PVC (OFNR) 2.0mm Fiber Optic Patch Cable | #40488 | FS P/N: SMSCSX | G.657.A1 1/10/40/100/400G Networks |
| 15m (49ft) SC UPC to SC UPC Simplex OS2 Single Mode PVC (OFNR) 2.0mm Fiber Optic Patch Cable | #40498 | FS P/N: SMSCSX | G.657.A1 1/10/40/100/400G Networks |
| 1m (3ft) LC UPC to ST UPC Simplex OS2 Single Mode PVC (OFNR) 2.0mm Fiber Optic Patch Cable | #40627 | FS P/N: SMLCSTSX | G.657.A1 1/10/40/100/400G Networks |
| 2m (7ft) LC UPC to ST UPC Simplex OS2 Single Mode PVC (OFNR) 2.0mm Fiber Optic Patch Cable | #40626 | FS P/N: SMLCSTSX | G.657.A1 1/10/40/100/400G Networks |
| 3m (10ft) LC UPC to ST UPC Simplex OS2 Single Mode PVC (OFNR) 2.0mm Fiber Optic Patch Cable | #40625 | FS P/N: SMLCSTSX | G.657.A1 1/10/40/100/400G Networks |
| 5m (16ft) LC UPC to ST UPC Simplex OS2 Single Mode PVC (OFNR) 2.0mm Fiber Optic Patch Cable | #40624 | FS P/N: SMLCSTSX | G.657.A1 1/10/40/100/400G Networks |
| 7m (23ft) LC UPC to ST UPC Simplex OS2 Single Mode PVC (OFNR) 2.0mm Fiber Optic Patch Cable | #40623 | FS P/N: SMLCSTSX | G.657.A1 1/10/40/100/400G Networks |
| 10m (33ft) LC UPC to ST UPC Simplex OS2 Single Mode PVC (OFNR) 2.0mm Fiber Optic Patch Cable | #40622 | FS P/N: SMLCSTSX | G.657.A1 1/10/40/100/400G Networks |
| 15m (49ft) LC UPC to ST UPC Simplex OS2 Single Mode PVC (OFNR) 2.0mm Fiber Optic Patch Cable | #40621 | FS P/N: SMLCSTSX | G.657.A1 1/10/40/100/400G Networks |
| 1m (3ft) LC UPC to SC UPC Duplex OM3 Multimode PVC (OFNR) 2.0mm Fiber Optic Patch Cable | #41751 | FS P/N: OM3LCSCDX | BIF 10G Networks |
| 2m (7ft) LC UPC to SC UPC Duplex OM3 Multimode PVC (OFNR) 2.0mm Fiber Optic Patch Cable | #41750 | FS P/N: OM3LCSCDX | BIF 10G Networks |
| 3m (10ft) LC UPC to SC UPC Duplex OM3 Multimode PVC (OFNR) 2.0mm Fiber Optic Patch Cable | #41749 | FS P/N: OM3LCSCDX | BIF 10G Networks |
| 5m (16ft) LC UPC to SC UPC Duplex OM3 Multimode PVC (OFNR) 2.0mm Fiber Optic Patch Cable | #41759 | FS P/N: OM3LCSCDX | BIF 10G Networks |
| 7m (23ft) LC UPC to SC UPC Duplex OM3 Multimode PVC (OFNR) 2.0mm Fiber Optic Patch Cable | #41758 | FS P/N: OM3LCSCDX | BIF 10G Networks |
| 10m (33ft) LC UPC to SC UPC Duplex OM3 Multimode PVC (OFNR) 2.0mm Fiber Optic Patch Cable | #41752 | FS P/N: OM3LCSCDX | BIF 10G Networks |
| 15m (49ft) LC UPC to SC UPC Duplex OM3 Multimode PVC (OFNR) 2.0mm Fiber Optic Patch Cable | #41757 | FS P/N: OM3LCSCDX | BIF 10G Networks |
| 1m (3ft) SC APC to SC APC Duplex OS2 Single Mode PVC (OFNR) 2.0mm Fiber Optic Patch Cable | #41233 | FS P/N: SMSCDX | G.657.A1 1/10/40/100/400G Networks |
| 2m (7ft) SC APC to SC APC Duplex OS2 Single Mode PVC (OFNR) 2.0mm Fiber Optic Patch Cable | #41232 | FS P/N: SMSCDX | G.657.A1 1/10/40/100/400G Networks |
| 3m (10ft) SC APC to SC APC Duplex OS2 Single Mode PVC (OFNR) 2.0mm Fiber Optic Patch Cable | #41238 | FS P/N: SMSCDX | G.657.A1 1/10/40/100/400G Networks |
| 1m (3ft) LC UPC to FC UPC Simplex OS2 Single Mode PVC (OFNR) 2.0mm Fiber Optic Patch Cable | #40829 | FS P/N: SMLCFCSX | G.657.A1 1/10/40/100/400G Networks |
| 1m (3ft) LC UPC to LC UPC Duplex OM1 Multimode PVC (OFNR) 2.0mm Fiber Optic Patch Cable | #42095 | FS P/N: OM1LCDX | G.6511/10G Networks |
| 2m (7ft) LC UPC to LC UPC Duplex OM1 Multimode PVC (OFNR) 2.0mm Fiber Optic Patch Cable | #42093 | FS P/N: OM1LCDX | G.6511/10G Networks |
| 3m (10ft) LC UPC to LC UPC Duplex OM1 Multimode PVC (OFNR) 2.0mm Fiber Optic Patch Cable | #43411 | FS P/N: OM1LCDX | G.6511/10G Networks |
| 5m (16ft) LC UPC to LC UPC Duplex OM1 Multimode PVC (OFNR) 2.0mm Fiber Optic Patch Cable | #42096 | FS P/N: OM1LCDX | G.6511/10G Networks |
| 1m (3ft) LC UPC to SC UPC Duplex OM4 Multimode PVC (OFNR) 2.0mm Fiber Optic Patch Cable | #40271 | FS P/N: OM4LCSCDX | BIF 40/100G Networks |
| 2m (7ft) LC UPC to SC UPC Duplex OM4 Multimode PVC (OFNR) 2.0mm Fiber Optic Patch Cable | #40272 | FS P/N: OM4LCSCDX | BIF 40/100G Networks |
| 3m (10ft) LC UPC to SC UPC Duplex OM4 Multimode PVC (OFNR) 2.0mm Fiber Optic Patch Cable | #40275 | FS P/N: OM4LCSCDX | BIF 40/100G Networks |
| 5m (16ft) LC UPC to SC UPC Duplex OM4 Multimode PVC (OFNR) 2.0mm Fiber Optic Patch Cable | #40277 | FS P/N: OM4LCSCDX | BIF 40/100G Networks |
| 7m (23ft) LC UPC to SC UPC Duplex OM4 Multimode PVC (OFNR) 2.0mm Fiber Optic Patch Cable | #40279 | FS P/N: OM4LCSCDX | BIF 40/100G Networks |
| 10m (33ft) LC UPC to SC UPC Duplex OM4 Multimode PVC (OFNR) 2.0mm Fiber Optic Patch Cable | #40280 | FS P/N: OM4LCSCDX | BIF 40/100G Networks |
| 15m (49ft) LC UPC to SC UPC Duplex OM4 Multimode PVC (OFNR) 2.0mm Fiber Optic Patch Cable | #40281 | FS P/N: OM4LCSCDX | BIF 40/100G Networks |
| 1m (3ft) ST UPC to ST UPC Duplex OS2 Single Mode PVC (OFNR) 2.0mm Fiber Optic Patch Cable | #40423 | FS P/N: SMSTDX | G.657.A1 1/10/40/100/400G Networks |
| 2m (7ft) ST UPC to ST UPC Duplex OS2 Single Mode PVC (OFNR) 2.0mm Fiber Optic Patch Cable | #40422 | FS P/N: SMSTDX | G.657.A1 1/10/40/100/400G Networks |
| 3m (10ft) ST UPC to ST UPC Duplex OS2 Single Mode PVC (OFNR) 2.0mm Fiber Optic Patch Cable | #40421 | FS P/N: SMSTDX | G.657.A1 1/10/40/100/400G Networks |
| 5m (16ft) ST UPC to ST UPC Duplex OS2 Single Mode PVC (OFNR) 2.0mm Fiber Optic Patch Cable | #40426 | FS P/N: SMSTDX | G.657.A1 1/10/40/100/400G Networks |
| 10m (33ft) ST UPC to ST UPC Duplex OS2 Single Mode PVC (OFNR) 2.0mm Fiber Optic Patch Cable | #40430 | FS P/N: SMSTDX | G.657.A1 1/10/40/100/400G Networks |
| 1m (3ft) LC UPC to LC UPC Duplex OM2 Multimode PVC (OFNR) 2.0mm Fiber Optic Patch Cable | #43134 | FS P/N: OM2LCDX | BIF 1/10G Networks |
| 2m (7ft) LC UPC to LC UPC Duplex OM2 Multimode PVC (OFNR) 2.0mm Fiber Optic Patch Cable | #43132 | FS P/N: OM2LCDX | BIF 1/10G Networks |
| 3m (10ft) LC UPC to LC UPC Duplex OM2 Multimode PVC (OFNR) 2.0mm Fiber Optic Patch Cable | #43142 | FS P/N: OM2LCDX | BIF 1/10G Networks |
| 5m (16ft) LC UPC to LC UPC Duplex OM2 Multimode PVC (OFNR) 2.0mm Fiber Optic Patch Cable | #43135 | FS P/N: OM2LCDX | BIF 1/10G Networks |
| 1m (3ft) LC APC to LC APC Duplex OS2 Single Mode PVC (OFNR) 2.0mm Fiber Optic Patch Cable | #40904 | FS P/N: SMLCDX | G.657.A1 1/10/40/100/400G Networks |
| 2m (7ft) LC APC to LC APC Duplex OS2 Single Mode PVC (OFNR) 2.0mm Fiber Optic Patch Cable | #40903 | FS P/N: SMLCDX | G.657.A1 1/10/40/100/400G Networks |
| 3m (10ft) LC APC to LC APC Duplex OS2 Single Mode PVC (OFNR) 2.0mm Fiber Optic Patch Cable | #40902 | FS P/N: SMLCDX | G.657.A1 1/10/40/100/400G Networks |
| 1m (3ft) LC UPC to ST UPC Duplex OM1 Multimode PVC (OFNR) 2.0mm Fiber Optic Patch Cable | #43466 | FS P/N: OM1LCSTDX | G.6511/10G Networks |
| 2m (7ft) LC UPC to ST UPC Duplex OM1 Multimode PVC (OFNR) 2.0mm Fiber Optic Patch Cable | #43465 | FS P/N: OM1LCSTDX | G.6511/10G Networks |
| 3m (10ft) LC UPC to ST UPC Duplex OM1 Multimode PVC (OFNR) 2.0mm Fiber Optic Patch Cable | #43464 | FS P/N: OM1LCSTDX | G.6511/10G Networks |
| 5m (16ft) LC UPC to ST UPC Duplex OM1 Multimode PVC (OFNR) 2.0mm Fiber Optic Patch Cable | #43463 | FS P/N: OM1LCSTDX | G.6511/10G Networks |
| 1m (3ft) LC UPC to SC UPC Duplex OM1 Multimode PVC (OFNR) 2.0mm Fiber Optic Patch Cable | #43439 | FS P/N: OM1LCSCDX | G.6511/10G Networks |
| 2m (7ft) LC UPC to SC UPC Duplex OM1 Multimode PVC (OFNR) 2.0mm Fiber Optic Patch Cable | #43440 | FS P/N: OM1LCSCDX | G.6511/10G Networks |
| 3m (10ft) LC UPC to SC UPC Duplex OM1 Multimode PVC (OFNR) 2.0mm Fiber Optic Patch Cable | #43441 | FS P/N: OM1LCSCDX | G.6511/10G Networks |
| 5m (16ft) LC UPC to SC UPC Duplex OM1 Multimode PVC (OFNR) 2.0mm Fiber Optic Patch Cable | #43442 | FS P/N: OM1LCSCDX | G.6511/10G Networks |
| 1m (3ft) FC UPC to FC UPC Simplex OS2 Single Mode PVC (OFNR) 2.0mm Fiber Optic Patch Cable | #40740 | FS P/N: SMFCSX | G.657.A1 1/10/40/100/400G Networks |
| 1m (3ft) LC UPC to LC UPC Duplex Typical 0.08dB IL OM4 Multimode PVC (OFNR) 2.0mm BIF Fiber Optic Patch Cable | #68299 | FS P/N: HD-OM4LCDX | Corning BIF 40/100G Networks |
| 2m (7ft) LC UPC to LC UPC Duplex Typical 0.08dB IL OM4 Multimode PVC (OFNR) 2.0mm BIF Fiber Optic Patch Cable | #68300 | FS P/N: HD-OM4LCDX | Corning BIF 40/100G Networks |
| 3m (10ft) LC UPC to LC UPC Duplex Typical 0.08dB IL OM4 Multimode PVC (OFNR) 2.0mm BIF Fiber Optic Patch Cable | #68301 | FS P/N: HD-OM4LCDX | Corning BIF 40/100G Networks |
| 5m (16ft) LC UPC to LC UPC Duplex Typical 0.08dB IL OM4 Multimode PVC (OFNR) 2.0mm BIF Fiber Optic Patch Cable | #68302 | FS P/N: HD-OM4LCDX | Corning BIF 40/100G Networks |
| 1m (3ft) SC UPC to ST UPC Duplex OS2 Single Mode PVC (OFNR) 2.0mm Fiber Optic Patch Cable | #40408 | FS P/N: SMSCSTDX | G.657.A1 1/10/40/100/400G Networks |
| 1m (3ft) LC APC to SC APC Duplex OS2 Single Mode PVC (OFNR) 2.0mm Fiber Optic Patch Cable | #41163 | FS P/N: SMLCSCDX | G.657.A1 1/10/40/100/400G Networks |
| 2m (7ft) LC APC to SC APC Duplex OS2 Single Mode PVC (OFNR) 2.0mm Fiber Optic Patch Cable | #41162 | FS P/N: SMLCSCDX | G.657.A1 1/10/40/100/400G Networks |
| 3m (10ft) LC APC to SC APC Duplex OS2 Single Mode PVC (OFNR) 2.0mm Fiber Optic Patch Cable | #41161 | FS P/N: SMLCSCDX | G.657.A1 1/10/40/100/400G Networks |
| 1m (3ft) LC UPC to LC UPC Duplex OM5 Multimode Wideband PVC (OFNR) 2.0mm Fiber Optic Patch Cable | #69091 | FS P/N: OM5LCDX | BIF 40/100G SWDM Networks |
| 2m (7ft) LC UPC to LC UPC Duplex OM5 Multimode Wideband PVC (OFNR) 2.0mm Fiber Optic Patch Cable | #69095 | FS P/N: OM5LCDX | BIF 40/100G SWDM Networks |
| 3m (10ft) LC UPC to LC UPC Duplex OM5 Multimode Wideband PVC (OFNR) 2.0mm Fiber Optic Patch Cable | #69099 | FS P/N: OM5LCDX | BIF 40/100G SWDM Networks |
| 5m (16ft) LC UPC to LC UPC Duplex OM5 Multimode Wideband PVC (OFNR) 2.0mm Fiber Optic Patch Cable | #69103 | FS P/N: OM5LCDX | BIF 40/100G SWDM Networks |
| 10m (33ft) LC UPC to LC UPC Duplex OM5 Multimode Wideband PVC (OFNR) 2.0mm Fiber Optic Patch Cable | #185621 | FS P/N: OM5LCDX | BIF 40/100G SWDM Networks |
| 1m (3ft) LC UPC to ST UPC Duplex OM2 Multimode PVC (OFNR) 2.0mm Fiber Optic Patch Cable | #43173 | FS P/N: OM2LCSTDX | BIF 1/10G Networks |
| 2m (7ft) LC UPC to ST UPC Duplex OM2 Multimode PVC (OFNR) 2.0mm Fiber Optic Patch Cable | #43167 | FS P/N: OM2LCSTDX | BIF 1/10G Networks |
| 3m (10ft) LC UPC to ST UPC Duplex OM2 Multimode PVC (OFNR) 2.0mm Fiber Optic Patch Cable | #43168 | FS P/N: OM2LCSTDX | BIF 1/10G Networks |
| 5m (16ft) LC UPC to ST UPC Duplex OM2 Multimode PVC (OFNR) 2.0mm Fiber Optic Patch Cable | #43169 | FS P/N: OM2LCSTDX | BIF 1/10G Networks |
| 1m (3ft) LC UPC to SC UPC Duplex OM2 Multimode PVC (OFNR) 2.0mm Fiber Optic Patch Cable | #43143 | FS P/N: OM2LCSCDX | BIF 1/10G Networks |
| 2m (7ft) LC UPC to SC UPC Duplex OM2 Multimode PVC (OFNR) 2.0mm Fiber Optic Patch Cable | #43145 | FS P/N: OM2LCSCDX | BIF 1/10G Networks |
| 3m (10ft) LC UPC to SC UPC Duplex OM2 Multimode PVC (OFNR) 2.0mm Fiber Optic Patch Cable | #43147 | FS P/N: OM2LCSCDX | BIF 1/10G Networks |
| 5m (16ft) LC UPC to SC UPC Duplex OM2 Multimode PVC (OFNR) 2.0mm Fiber Optic Patch Cable | #43149 | FS P/N: OM2LCSCDX | BIF 1/10G Networks |
| 1m (3ft) LC UPC to LC UPC Short Boot Duplex OS2 Single Mode PVC (OFNR) 2.0mm Fiber Optic Patch Cable | #130953 | FS P/N: SMLCSDX | G.657.A1Tight Space & High-density Applications |
| 1.5m (5ft) LC UPC to LC UPC Short Boot Duplex OS2 Single Mode PVC (OFNR) 2.0mm Fiber Optic Patch Cable | #130954 | FS P/N: SMLCSDX | G.657.A1Tight Space & High-density Applications |
| 2m (7ft) LC UPC to LC UPC Short Boot Duplex OS2 Single Mode PVC (OFNR) 2.0mm Fiber Optic Patch Cable | #130955 | FS P/N: SMLCSDX | G.657.A1Tight Space & High-density Applications |
| 3m (10ft) LC UPC to LC UPC Short Boot Duplex OS2 Single Mode PVC (OFNR) 2.0mm Fiber Optic Patch Cable | #130956 | FS P/N: SMLCSDX | G.657.A1Tight Space & High-density Applications |
| 1m (3ft) Grade B LC UPC to LC UPC Duplex Typical 0.12dB IL OS2 Single Mode PVC (OFNR) 2.0mm BIF Fiber Optic Patch Cable | #68294 | FS P/N: HD-SMLCDX | Corning G.657.A1 1/10/40/100/400G Networks |
| 2m (7ft) Grade B LC UPC to LC UPC Duplex Typical 0.12dB IL OS2 Single Mode PVC (OFNR) 2.0mm BIF Fiber Optic Patch Cable | #68295 | FS P/N: HD-SMLCDX | Corning G.657.A1 1/10/40/100/400G Networks |
| 3m (10ft) Grade B LC UPC to LC UPC Duplex Typical 0.12dB IL OS2 Single Mode PVC (OFNR) 2.0mm BIF Fiber Optic Patch Cable | #68296 | FS P/N: HD-SMLCDX | Corning G.657.A1 1/10/40/100/400G Networks |
| 5m (16ft) Grade B LC UPC to LC UPC Duplex Typical 0.12dB IL OS2 Single Mode PVC (OFNR) 2.0mm BIF Fiber Optic Patch Cable | #68297 | FS P/N: HD-SMLCDX | Corning G.657.A1 1/10/40/100/400G Networks |
| 1m (3ft) LC UPC to LC UPC Short Boot Duplex OM4 Multimode PVC (OFNR) 2.0mm Fiber Optic Patch Cable | #141727 | FS P/N: OM4LCSDX | BIF 40/100G Networks |
| 2m (7ft) LC UPC to LC UPC Short Boot Duplex OM4 Multimode PVC (OFNR) 2.0mm Fiber Optic Patch Cable | #141728 | FS P/N: OM4LCSDX | BIF 40/100G Networks |
| 3m (10ft) LC UPC to LC UPC Short Boot Duplex OM4 Multimode PVC (OFNR) 2.0mm Fiber Optic Patch Cable | #141729 | FS P/N: OM4LCSDX | BIF 40/100G Networks |
| 2m (7ft) LC UPC to LC UPC Duplex OS2 Single Mode PVC (OFNR) 2.0mm G.657.A2 Fiber Optic Patch Cable | #142869 | FS P/N: SMLCDX | G.657.A21/10/40/100/400G Networks |
| 3m (10ft) LC UPC to LC UPC Duplex OS2 Single Mode PVC (OFNR) 2.0mm G.657.A2 Fiber Optic Patch Cable | #142870 | FS P/N: SMLCDX | G.657.A21/10/40/100/400G Networks |
| 5m (16ft) LC UPC to LC UPC Duplex OS2 Single Mode PVC (OFNR) 2.0mm G.657.A2 Fiber Optic Patch Cable | #142871 | FS P/N: SMLCDX | G.657.A21/10/40/100/400G Networks |
| 10m (32ft) LC UPC to LC UPC Duplex OS2 Single Mode PVC (OFNR) 2.0mm G.657.A2 Fiber Optic Patch Cable | #142872 | FS P/N: SMLCDX | G.657.A21/10/40/100/400G Networks |
| 1m (3ft) LC UPC to LC UPC Short Boot Simplex OS2 Single Mode PVC (OFNR) 2.0mm Fiber Optic Patch Cable | #130959 | FS P/N: SMLCSSX | G.657.A1Tight Space & High-density Applications |
| 1.5m (5ft) LC UPC to LC UPC Short Boot Simplex OS2 Single Mode PVC (OFNR) 2.0mm Fiber Optic Patch Cable | #130960 | FS P/N: SMLCSSX | G.657.A1Tight Space & High-density Applications |
| 2m (7ft) LC UPC to LC UPC Short Boot Simplex OS2 Single Mode PVC (OFNR) 2.0mm Fiber Optic Patch Cable | #130961 | FS P/N: SMLCSSX | G.657.A1Tight Space & High-density Applications |
| Customized Length LC UPC to LC UPC Short Boot Simplex OS2 Single Mode PVC (OFNR) 2.0mm Fiber Optic Patch Cable | #130962 | FS P/N: SMLCSSX | G.657.A1Tight Space & High-density Applications |
| 1m (3ft) SC UPC to SC UPC Duplex OM1 Multimode PVC (OFNR) 2.0mm Fiber Optic Patch Cable | #42103 | FS P/N: OM1SCDX | G.6511/10G Networks |
| 2m (7ft) SC UPC to SC UPC Duplex OM1 Multimode PVC (OFNR) 2.0mm Fiber Optic Patch Cable | #43452 | FS P/N: OM1SCDX | G.6511/10G Networks |
| 3m (10ft) SC UPC to SC UPC Duplex OM1 Multimode PVC (OFNR) 2.0mm Fiber Optic Patch Cable | #43454 | FS P/N: OM1SCDX | G.6511/10G Networks |
| 5m (16ft) SC UPC to SC UPC Duplex OM1 Multimode PVC (OFNR) 2.0mm Fiber Optic Patch Cable | #43448 | FS P/N: OM1SCDX | G.6511/10G Networks |
| 1m (3ft) LC APC to SC UPC Simplex OS2 Single Mode PVC (OFNR) 2.0mm Fiber Optic Patch Cable | #151412 | FS P/N: SMLCSCSX | G.657.A1 1/10/40/100/400G Networks |
| 2m (7ft) LC APC to SC UPC Simplex OS2 Single Mode PVC (OFNR) 2.0mm Fiber Optic Patch Cable | #151413 | FS P/N: SMLCSCSX | G.657.A1 1/10/40/100/400G Networks |
| 3m (10ft) LC APC to SC UPC Simplex OS2 Single Mode PVC (OFNR) 2.0mm Fiber Optic Patch Cable | #151414 | FS P/N: SMLCSCSX | G.657.A1 1/10/40/100/400G Networks |
| 1m (3ft) LC UPC to LC UPC Short Boot Duplex OM3 Multimode PVC (OFNR) 2.0mm Fiber Optic Patch Cable | #141749 | FS P/N: OM3LCSDX | BIF 10G Networks |
| 2m (7ft) LC UPC to LC UPC Short Boot Duplex OM3 Multimode PVC (OFNR) 2.0mm Fiber Optic Patch Cable | #141750 | FS P/N: OM3LCSDX | BIF 10G Networks |
| 3m (10ft) LC UPC to LC UPC Short Boot Duplex OM3 Multimode PVC (OFNR) 2.0mm Fiber Optic Patch Cable | #141751 | FS P/N: OM3LCSDX | BIF 10G Networks |
| 5m (16ft) LC UPC to LC UPC Short Boot Duplex OM3 Multimode PVC (OFNR) 2.0mm Fiber Optic Patch Cable | #141752 | FS P/N: OM3LCSDX | BIF 10G Networks |
| 1m (3ft) SC UPC to SC UPC Duplex OM2 Multimode PVC (OFNR) 2.0mm Fiber Optic Patch Cable | #43161 | FS P/N: OM2SCDX | BIF 1/10G Networks |
| 2m (7ft) SC UPC to SC UPC Duplex OM2 Multimode PVC (OFNR) 2.0mm Fiber Optic Patch Cable | #43160 | FS P/N: OM2SCDX | BIF 1/10G Networks |
| 3m (10ft) SC UPC to SC UPC Duplex OM2 Multimode PVC (OFNR) 2.0mm Fiber Optic Patch Cable | #43155 | FS P/N: OM2SCDX | BIF 1/10G Networks |
| 5m (16ft) SC UPC to SC UPC Duplex OM2 Multimode PVC (OFNR) 2.0mm Fiber Optic Patch Cable | #43159 | FS P/N: OM2SCDX | BIF 1/10G Networks |
| 1m (3ft) LC UPC to LC UPC Simplex OM1 Multimode PVC (OFNR) 2.0mm Fiber Optic Patch Cable | #43565 | FS P/N: OM1LCSX | G.6511/10G Networks |
| 2m (7ft) LC UPC to LC UPC Simplex OM1 Multimode PVC (OFNR) 2.0mm Fiber Optic Patch Cable | #43568 | FS P/N: OM1LCSX | G.6511/10G Networks |
| 3m (10ft) LC UPC to LC UPC Simplex OM1 Multimode PVC (OFNR) 2.0mm Fiber Optic Patch Cable | #43564 | FS P/N: OM1LCSX | G.6511/10G Networks |
| 5m (16ft) LC UPC to LC UPC Simplex OM1 Multimode PVC (OFNR) 2.0mm Fiber Optic Patch Cable | #43566 | FS P/N: OM1LCSX | G.6511/10G Networks |
| 1m (3ft) SC UPC to SC UPC Simplex OM1 Multimode PVC (OFNR) 2.0mm Fiber Optic Patch Cable | #42028 | FS P/N: OM1SCSX | G.6511/10G Networks |
| 2m (7ft) SC UPC to SC UPC Simplex OM1 Multimode PVC (OFNR) 2.0mm Fiber Optic Patch Cable | #43593 | FS P/N: OM1SCSX | G.6511/10G Networks |
| 3m (10ft) SC UPC to SC UPC Simplex OM1 Multimode PVC (OFNR) 2.0mm Fiber Optic Patch Cable | #43592 | FS P/N: OM1SCSX | G.6511/10G Networks |
| 5m (16ft) SC UPC to SC UPC Simplex OM1 Multimode PVC (OFNR) 2.0mm Fiber Optic Patch Cable | #43585 | FS P/N: OM1SCSX | G.6511/10G Networks |
| 1m (3ft) LC UPC to LC APC Duplex OS2 Single Mode PVC (OFNR) 2.0mm Fiber Optic Patch Cable | #177395 | FS P/N: SMLCDX | G.657.A1 1/10/40/100/400G Networks |
| 2m (7ft) LC UPC to LC APC Duplex OS2 Single Mode PVC (OFNR) 2.0mm Fiber Optic Patch Cable | #151409 | FS P/N: SMLCDX | G.657.A1 1/10/40/100/400G Networks |
| 3m (10ft) LC UPC to LC APC Duplex OS2 Single Mode PVC (OFNR) 2.0mm Fiber Optic Patch Cable | #151410 | FS P/N: SMLCDX | G.657.A1 1/10/40/100/400G Networks |
| 1m (3ft) FC APC to FC APC Simplex OS2 Single Mode PVC (OFNR) 2.0mm Fiber Optic Patch Cable | #173580 | FS P/N: SMFCSX | G.657.A1 1/10/40/100/400G Networks |
| 1m (3ft) FC APC to FC UPC Simplex OS2 Single Mode PVC (OFNR) 2.0mm Fiber Optic Patch Cable | #173581 | FS P/N: SMFCSX | G.657.A1 1/10/40/100/400G Networks |
| 1m (3ft) LC UPC to LC UPC Simplex OS2 Single Mode PVC (OFNR) 2.0mm G.657.A2 Fiber Optic Patch Cable | #148551 | FS P/N: SMLCSX | G.657.A21/10/40/100/400G Networks |
| 2m (7ft) LC UPC to LC UPC Simplex OS2 Single Mode PVC (OFNR) 2.0mm G.657.A2 Fiber Optic Patch Cable | #148552 | FS P/N: SMLCSX | G.657.A21/10/40/100/400G Networks |
| 3m (10ft) LC UPC to LC UPC Simplex OS2 Single Mode PVC (OFNR) 2.0mm G.657.A2 Fiber Optic Patch Cable | #148553 | FS P/N: SMLCSX | G.657.A21/10/40/100/400G Networks |
| 5m (16ft) LC UPC to LC UPC Simplex OS2 Single Mode PVC (OFNR) 2.0mm G.657.A2 Fiber Optic Patch Cable | #148554 | FS P/N: SMLCSX | G.657.A21/10/40/100/400G Networks |
| 1m (3ft) FC APC to SC APC Simplex OS2 Single Mode PVC (OFNR) 2.0mm Fiber Optic Patch Cable | #173584 | FS P/N: SMSCFCSX | G.657.A1 1/10/40/100/400G Networks |
| 1m (3ft) FC APC to LC UPC Simplex OS2 Single Mode PVC (OFNR) 2.0mm Fiber Optic Patch Cable | #173582 | FS P/N: SMLCFCSX | G.657.A1 1/10/40/100/400G Networks |
| 15m (49ft) SC UPC to SC UPC Duplex 3.0mm PVC (OFNR) 9/125 Single Mode Fiber Patch Cable | #68823 | FS P/N: SMSCDX | G.657.A1 1/10/40/100/400G Networks |
| 1m (3ft) FC APC to LC APC Simplex OS2 Single Mode PVC (OFNR) 2.0mm Fiber Optic Patch Cable | #173583 | FS P/N: SMLCFCSX | G.657.A1 1/10/40/100/400G Networks |
| 5m (16ft) SC UPC to SC UPC Duplex 3.0mm PVC (OFNR) OM4 Multimode Fiber Optic Patch Cable | #68820 | FS P/N: OM4SCDX | BIF 40/100G Networks |
| 10m (33ft) SC UPC to SC UPC Duplex 3.0mm PVC (OFNR) OM4 Multimode Fiber Optic Patch Cable | #68822 | FS P/N: OM4SCDX | BIF 40/100G Networks |
| 15m (49ft) SC UPC to SC UPC Duplex 3.0mm PVC (OFNR) OM4 Multimode Fiber Optic Patch Cable | #68851 | FS P/N: OM4SCDX | BIF 40/100G Networks |
| 30m (98ft) SC UPC to SC UPC Duplex 3.0mm PVC (OFNR) OM4 Multimode Fiber Optic Patch Cable | #68859 | FS P/N: OM4SCDX | BIF 40/100G Networks |
| 1m (3ft) LSH APC to LC UPC Duplex OS2 Single Mode LSZH 2.1mm Fiber Optic Patch Cable | #173586 | FS P/N: SMLCLSHDX | G.657.A1 1/10/40/100/400G Networks |
| Customized Length LSH APC to LC UPC Duplex OS2 Single Mode LSZH 2.0mm Fiber Optic Patch Cable | #173596 | FS P/N: SMLCLSHDX | G.657.A1 1/10/40/100/400G Networks |
| 1m (3ft) LSH APC to LSH APC Simplex OS2 Single Mode LSZH 2.0mm Fiber Optic Patch Cable | #173585 | FS P/N: SMLSHSX | G.657.A1 1/10/40/100/400G Networks |
| Customized Length LSH APC to LSH APC Simplex OS2 Single Mode LSZH 2.0mm Fiber Optic Patch Cable | #173595 | FS P/N: SMLSHSX | G.657.A1 1/10/40/100/400G Networks |
| 1m (3ft) MTRJ UPC Male to LC UPC Duplex OM2 Multimode PVC (OFNR) 1.8mm Fiber Optic Patch Cable | #173603 | FS P/N: OM2LCMTRJDX | BIF 1/10G Networks |
| Customized Length MTRJ UPC Male to LC UPC Duplex OM2 Multimode PVC (OFNR) 1.8mm Fiber Optic Patch Cable | #173600 | FS P/N: OM2LCMTRJDX | BIF 1/10G Networks |
| Customized Grade B Simplex Typical 0.12dB IL OS2 Single Mode LC/SC/FC/MU Bend Insensitive Fiber Optic Patch Cable | #33870 | FS P/N: HD-SMXXSX | Corning G.657.A1 1/10/40/100/400G Networks |
| Customized Duplex OM1 Multimode LC/SC/FC/ST/LSH/MU/MTRJ Fiber Optic Patch Cable | #12331 | FS P/N: OM1XXDX | G.6511/10G Networks |
| Customized Grade B Duplex Typical 0.12dB IL OS2 Single Mode LC/SC/FC/MU 2.0mm Bend Insensitive Fiber Optic Patch Cable | #61326 | FS P/N: HD-SMXXDX | Corning G.657.A1 1/10/40/100/400G Networks |
| Customized Simplex OM3 Multimode LC/SC/FC/ST/LSH/MU Fiber Optic Patch Cable | #12129 | FS P/N: OM3XXSX | BIF 10G Networks |
| Customized Duplex OM2 Multimode LC/SC/FC/ST/LSH/MU/MTRJ Fiber Optic Patch Cable | #12202 | FS P/N: OM2XXDX | BIF 1/10G Networks |
| Customized Simplex OM4 Multimode LC/SC/FC/ST/LSH/MU Fiber Optic Patch Cable | #17508 | FS P/N: OM4XXSX | BIF 40/100G Networks |
| Customized Simplex OM1 Multimode LC/SC/FC/ST/LSH/MU Fiber Optic Patch Cable | #12390 | FS P/N: OM1XXSX | G.6511/10G Networks |
| Customized Duplex Typical 0.08dB IL OM4 Multimode LC/SC/FC/ST 2.0mm Bend Insensitive Fiber Optic Patch Cable | #61577 | FS P/N: HD-OM4XXDX | Corning BIF 40/100G Networks |
| Customized Simplex OM2 Multimode LC/SC/FC/ST/LSH/MU Fiber Optic Patch Cable | #12291 | FS P/N: OM2XXSX | BIF 1/10G Networks |
| Customized Duplex Typical 0.08dB IL OM3 Multimode LC/SC/FC/ST PVC 2.0mm Bend Insensitive Fiber Optic Patch Cable | #61522 | FS P/N: HD-OM3XXDX | Corning BIF 10G Networks |
| Customized Duplex OM5 Multimode LC/SC/FC/ST Wideband 2.0mm Fiber Optic Patch Cable | #69107 | FS P/N: OM5XXDX | BIF 40/100G SWDM Networks |
| Customized OM3 Multimode LC/SC Short Boot Fiber Optic Patch Cable | #141842 | FS P/N: OM3XXSXX | BIF 10G Networks |
| Customized Simplex Typical 0.08dB IL OM3 Multimode LC/SC/FC/ST Bend Insensitive Fiber Optic Patch Cable | #33709 | FS P/N: HD-OM3XXSX | Corning BIF 10G Networks |
| Customized Simplex Typical 0.08dB IL OM4 Multimode LC/SC/FC/ST Bend Insensitive Fiber Optic Patch Cable | #33772 | FS P/N: HD-OM4XXSX | Corning BIF 40/100G Networks |
| Customized Duplex Typical 0.08dB IL OM2 Multimode LC/SC/FC/ST 2.0mm Bend Insensitive Fiber Optic Patch Cable | #61464 | FS P/N: HD-OM2XXDX | Corning BIF 1/10G Networks |
| Customized OM4 Multimode LC/SC Short Boot Fiber Optic Patch Cable | #186474 | FS P/N: OM4XXSXX | BIF 40/100G Networks |
| Customized Simplex Typical 0.08dB IL OM2 Multimode LC/SC/FC/ST Bend Insensitive Fiber Optic Patch Cable | #17761 | FS P/N: HD-OM2XXSX | Corning BIF 1/10G Networks |