Generic E-2000 fiber optic adapters are designed to link the E-2000 cables and components, the E-2000 fiber adapters include the E-2000 single mode UPC, E-2000 Single mode APC and E-2000 multimode UPC, by default they are blue (SM UPC), green (SM, APC) and beige (multimode) colors. the generic E-2000 is fully compatible and equivalent to the E2000 from suppliers like Reichle & De-Massari and Diamond SA while the generic E-2000 adapters are very low price to save cost for your project. Generic E-2000 fiber adapters are ideal to use in WAN, LAN, CATV, Metrology and industrial areas where precision and low loss fiber connection is needed.
| | | | |
| --- | --- | --- | --- |
| Insertion Loss (IL) | typ. 0.2 max 0.4 | Return Loss (RL) | min 50 |
| Repeatability of IL | max ±0.1 | Service life | 1000 mate/demate cycles |
| | | | |
| --- | --- | --- | --- |
| Insertion Loss (IL) | typ. 0.2 max 0.4 | Return Loss (RL) | min 70 |
| Repeatability of IL | max ±0.1 | Service life | 1000 mate/demate cycles |
| | | | |
| --- | --- | --- | --- |
| Insertion Loss (IL) | typ. 0.2 max 0.4 | Return Loss (RL) | Typ 40 |
| Repeatability of IL | max ±0.1 | Service life | 1000 mate/demate cycles |
E-2000 Fiber Optic Adapters Features:
Perfectly match the E-2000 family fiber optic connectors and cables
Secure signal transmission at high rate
Fully Compliant to international standards and specs, IEC 61754-15/EN 186270
Factory tested and approved quality with competitive prices
Advanced Factory Facilities
We have been developing our factory and keep the advanced manufacturing facilities, we have dust free workplaces and equipment that use the cutting-edge technologies. This is our first step to ensure quality.
Professional and Skilled Workers
The professional engineers and skilled workers are our treasure, since our foundation in 1995, we have been working to improve the treatment of our employee, we are proud to have the highly professional and stable team.
Modern Fiber Optic Test System
We have developed a complete workflow for the fiber optic products test, from raw materials, components, to the end products. Testing is throughout the pre-manufacturing stage, manufacturing stage and before delivery stage.
ISO Certified Manufacturer
We have passed the ISO inspection since our factory foundation, the certified products include MPO/MTP fiber patch cables, cassettes, patch panels, and also include our fiber optic transceivers and FTTH cables and equipment.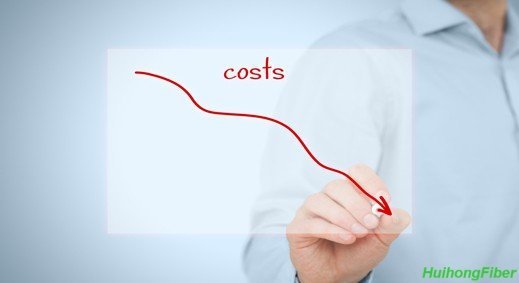 Factory Price, Lowest Cost
MPO/MTP is one of our major products. By purchasing the MPO/MTP products from us, you get the lowest factory price, you can cut down the cost greatly compared with buying from traders and online stores.
Fast Delivery from Direct Manufacturer
We have fast delivery of the standard MPO/MTP cables and closures, even if you need special custom cables, we are able to provide you with a quick design and help you get the best solution for your MPO/MTP requirement.
Fiber Patch Cables
We make fiber optic patch cable, LC,SC,ST, E2000,MU, VF45,FC, MT-RJ, MPO, Volition,MTP, DIN, D4, SMA, Escon,FDDI and more. UPC polish, APC polish connectors.
Fiber Optic Pigtails
We are supplier of fiber pigtails SC, SC/APC, ST, ST/APC,FC, FC/APC, LC, LC/APC, MT-RJ ,MPO,MTP,E2000,simplex,duplex,fan out pigtails.
Fiber Optic Splitters
Bare fiber PLC splitter, blockless PLC splitter,LGX PLC splitter, fused fiber optic splitter, rack mount fiber splitters and custom made fiber splitter boxes.
Fiber Optic Adapters
Fiber Optic Adapters FC, SC, ST, LC, MT-RJ, MU, simplex, E2000, FC/APC,duplex, SC/APC, LC/APC, E2000/APC ,quad, mating sleeves, hybrid fiber optic adapters.
Fiber Transceivers
Transceivers for major players in the industry, SFP,XFP,SFP+,GBIC, Xenpak,X2,BIDI,CWDM,DWDM,QSFP, transceivers cables, QSFP28, QSFP Plus, CXP, CFP, CFP2 and more.
Fiber Optic Cables
Indoor fiber optic cables, outdoor cables, FTTH cables, single mode, multimode, OS1,OS2,OM1,OM2,OM3,OM4,OM5 and more.